#HauteHits: Don't Stop, POP That!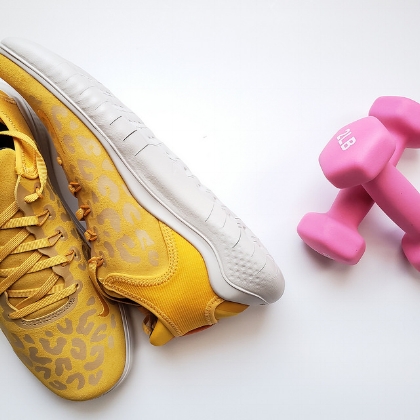 "You want a hot body? You better work, b*itch."
Remember when the biggest news was that time Britney Spears showed up at the VMAs with a snake? When you closet consisted of super low-rise jeans, denim on denim, and plaid pleated skirts. This month's playlist is a throwback to easier times. When our biggest worries were remembering our locker combinations and coordinating the butterfly clips in our hair with our outfits. Don't act like you didn't do that!
Get ready to run it out, squat it out and box it out to our favorite pop princesses of the '99 and 2000. If you are like us, this treadmill session could turn into a full out concert at any moment.
Check out this month's #HauteHits playlist below. It was so much to cover, we couldn't keep it at just one hour. So here's a full three hours to get you through your next week of workouts. Let us know what songs we missed in the comments!